Updated July 20th!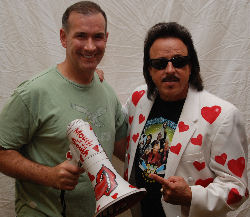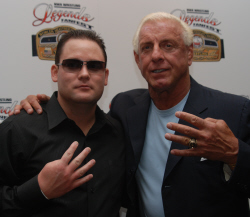 Photo Opportunities provide you a chance to have your photo taken with your favorite wrestling legends, as well as the wrestlers taking part in the live wrestling matches at this month's fanfest.

We'll take your photo using state-of-the-art digital equipment using the very best Hewlett-Packard papers and ink and, by the end of the day in most cases, return to you a beautiful full-color 8" x 10" photo that you'll be able to keep and treasure for a lifetime.

Over the course of the weekend, each wrestler will have at least one scheduled time (sometimes more!) to take photos with fans. As we get closer, check our Tentative Schedule for the date/time your favorite stars will be available for photo opportunities.

A complete listing of Photo Ops is posted below. Two deeply-discounted "Photo Op Combos" are also available and detailed below.

You may purchase Photo Ops online using your credit card, debit card, or checking account.

Photo Op tickets may also be purchased at fanfest, at our Registration Booth. Just keep in mind, cash is the only payment method available at registration.

No tickets will be mailed.

Spice up your photo ops! Use a championship belt in your photo ops!

Very happy again this year to offer some very unique "belt" photo ops with your favorite former champions!

Ace beltmaker Dave Millican will be displaying many of his handcrafted ring-quality replicas, as well as many original, ring-used belts and other memorabilia at this year's fanfest. Make sure to stop by and see his display in our vendor room.

Again this year, Dave is helping ALL OF US, allowing us to use some of his belts as props during photo ops:

-In individual photo ops with former United States champions Tully Blanchard and Magnum T.A. (or the photo op of the two of them together,) you'll be able to use the original, ring-used NWA United States championship belt that both of them wore (silver version that was retired by Magnum when they gave him a new gold US belt.)

-In individual photo ops with Tully Blanchard, you'll be able to use the original, ring-used NWA TV title belt he wore in the pre-"World" TV title days.

-In individual photo ops with Ron Simmons, and a special championship photo op with Ron Simmons and Vader, you'll be able to use the original, ring-used WCW World title belt.

But wait, there's more...

After fanfest, and free of charge, we can email you the high-resolution digital images from your photo ops. So you can make reprints or enlargements, or quickly and easily post your photos on your website or social media.

Thanks in advance to everyone for making this another very special part of our fanfest weekend!





The American Dream Returns To Charlotte!



ECW's Sinister Minister To Host Karaoke & Trivia!
Enjoy Karaoke With Legends Friday Night 10 p.m.-Until

Two Of The All-Time Great NWA World Champions!
You, Dusty Rhodes, Harley Race & The NWA Belt

22 Years After Crowning 1st Black World Champ!
You, Simmons, Vader & The Original WCW Belt


Sign Up For Our Weekly Email Updates