Quick Links:
Buy Your Tickets Now | Book Your Hotel Rooms Now | Tentative Schedule

50% Off Autographed 8x10 Photos | Future Legends Training Camp | Wrestling Guests & Vendors
"Boogie Woogie Man" Jimmy Valiant Fanfest-Bound;
To Be Inducted Into Hall Of Heroes "Class Of 2016"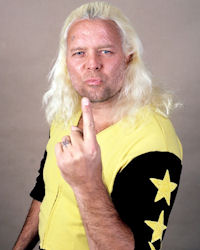 Jimmy Valiant, it has been revealed, is the first-confirmed guest for this summer's
Mid-Atlantic Wrestling Legends Fanfest in Charlotte, North Carolina August 4-7.

Included in today's announcement is the news that, in addition to signing autographs and taking photos with fans, the "Boogie Woogie Man" will also take part in a VIP-only question-and-answer session.

More importantly, Valiant will be recognized for a lifetime dedicated to professional wrestling. He'll be the first member of the "Class of 2016" to be honored on Friday night, August 5, at the ninth annual Hall of Heroes dinner and awards ceremony.

Stay tuned in the coming weeks and months for more fanfest updates and guest announcements.

Click here to secure your spot...



Fanfest Weekend, Training Camp Return To Charlotte;
Oldschool Wrestling's Biggest Reunion This August

Happy to report that this summer's Mid-Atlantic Wrestling Legends Fanfest will be August 4-7 in Charlotte, in lieu of Myrtle Beach in March.

Dr. Tom Prichard's Future Wrestling Legends Training Camp will be back for the fourth consecutive year, offering young men and women from around the world an incredible 4-day training opportunity, with the best of the camp being awarded the Reid Fliehr Memorial Scholarship.

In addition to the VIP "All Access" Pass and tickets to the Hall of Heroes dinner and awards ceremony, we're adding another ticketed event this year, which will be a Breakfast of Champions Roast of Ole Anderson!

Stay tuned in the coming weeks and months for more updates.

Click here to purchase your tickets...

Click here to enroll in our training camp...



Book Your Hotel Rooms Now!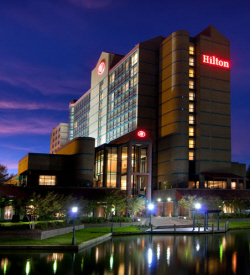 The Hilton University Place is the host hotel for this summer's Mid-Atlantic Wrestling Legends Fanfest. The hotel is offering a discounted $101 group rate for those that book early.

Keep in mind, we will have a limited number of rooms at this discounted rate, so please make your room reservations as soon as you're certain of your travel plans. The discounted $101 group rate will be available until
July 25, 2016, or until the group block is sold out, whichever comes first.

If you're attending for the first time, you'll love your stay at the Hilton University Place. It's convenient, with easy access to Interstates 85, 485 and 77, and 15 minutes from Charlotte's Douglas International Airport.

Remember, Charlotte is the heart of stock car country. The NASCAR Hall of Fame, Charlotte Motor Speedway and dozens of NASCAR race shops are nearby. Charlotte's also home to Paramount's Carowinds, the Carolinas' premier theme park and family entertainment destination, including Boomerang Bay (a 20-acre splash-tacular, sun loverís paradise consisting of a 34,000 square foot wave pool, 1,000 foot long lazy river, 11 exhilarating water slides and three interactive family activity areas,) and WindSeeker, sending riders soaring 301 feet above the park at over 30 miles per hour and providing dramatic views of the greater Charlotte region.

Why not make your trip to Charlotte your summer vacation and take in a little bit of everything while you're here?

Click here to book your hotel rooms now...



Looking For Photo Op Images?

If you had photo ops at our most recent fanfest weekend, we'll email you the digital images one time for free!

The process is very simple. Email Photos@NWALegends.com a scan of one of your photo op prints, along with a list of the photo ops you participated in.

Allow 3-4 weeks to receive the digital images via email.

Photo op images from previous year's fanfests are also available for a nominal charge.



Get $20 When You Fly To Fanfest on Delta Airlines!



For those of you flying to/from Charlotte on Delta, Air France, KLM Royal Dutch Airlines or Alitalia, we'll give you a $20 credit voucher that you may use for free fanfest merchandise while you're here!

It's very simple! When you book your flight reservations online, make sure to enter our SkyBonus program code: US331078683 and it's as easy as that! If you make your reservations by phone or travel agent, you must make sure they have the same SkyBonus program code in your reservation in order for you to receive the $20 fanfest credit voucher.

Should you have any questions, please email NWALegends@aol.com